VISIT ANNECY AND THE SAVOIE-MONT BLANC REGION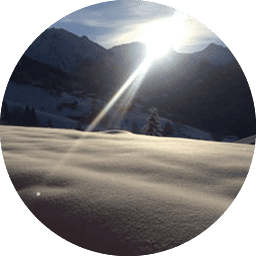 But if you're not a fan, never mind, off-the-beaten-track Aravis is waiting for you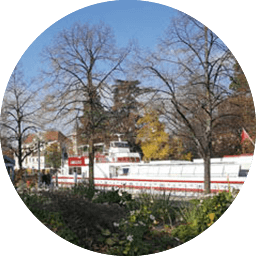 Visit our Savoyard Venice, plus discover Lake Annecy from its shore and hills.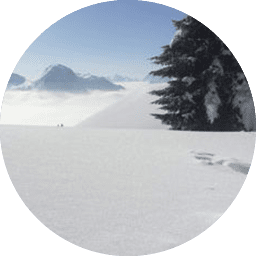 MY HEART BEATS FOR CHAMONIX
Visit the city of Chamonix and the surrounding area – the Mer de Glace glacier, the Aiguille du Midi moutain – and learn about the history of mountaineering
Treat yourself to a winter break Haute-Savoie and its
mind-blowing, snow-covered scenery is your path to serenity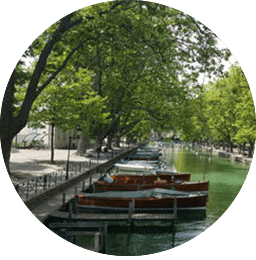 ANNECY, LAKE ANNECY IN A SNOW-CAPPED SETTING
Visit our Savoyard Venice, plus discover Lake Annecy from its shore and hills.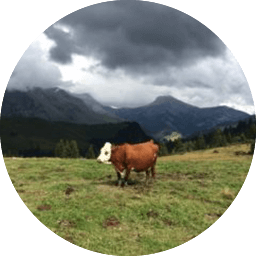 THE ARAVIS MOUNTAIN RANGE
My love at first sight Discover the wild beauty of the Aravis and its montagnards – the people that are its soul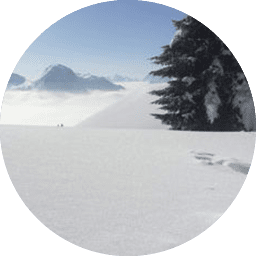 CHAMONIX – A FIRST CLASS WINTER STOP
Chamonix in winter is all about skiing, but for those who are looking for something else, it offers entire realm to discov.

AIX LES BAINS AND LAKE BOURGET
Visit the spa town of Aix les Bains and discover
Lake Bourget and the surrounding area.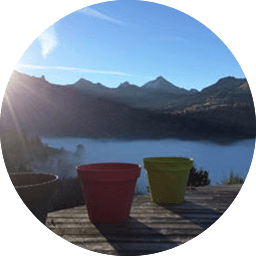 RELAXATION AND DISCOVERY IN THE SAVOY-MONT BLANC
Combine summer tours (Aravis, Annecy, Aix les Bains, Chamonix) with well-being and relaxation periods that can include a spa, …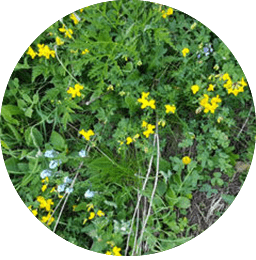 FLOWERS OF THE BAUGES
Discover the Regional Park of the Bauges and its flora; meet botanists, visit gardens and the gorges on the Fier river.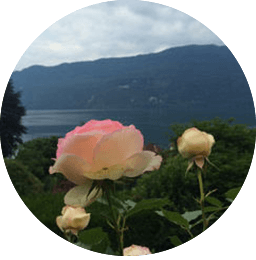 HONEYMOON IN AIX LES BAINS
Visit Aix les Bains and the most romantic places in the surrounding area.

Sabine
"Des paysages fabuleux, des rencontres enrichissantes avec des producteurs locaux et la découverte de produits locaux, le tout servi par une guide très sympathique qui donne de très bonnes explications ... Un régal pour les yeux et les papilles !!!
Merci beaucoup à Claire pour cette magnifique journée !"
Edith
« Nous avons passé un très agréable moment en votre compagnie ; vous nous avez fait partager votre passion pour la région de Haute-Savoie ; vos explications ont été claires et nous avons enrichi nos connaissances »
Marianne (Groupe international)
« Un grand merci pour avoir accompagné la famille de Monsieur XX. Merci beaucoup de vous être chargée de la réservation du parking ainsi que des forfaits journée pour toute la famille. »
Dina (Tour Operator)
« I would like to thank you for all your help before and during the visit. It was a pleasant day. For the kids group, you were of great help at the shopping center. »
Roxane (organisatrice d'un séminaire sur la Clusaz)
« Tout s'est bien passé, les clients étaient ravis. »
Gautier (MFR, Maison Familiale Rurale)
« Notre séjour s'est parfaitement déroulé et la journée dans les Aravis a beaucoup plu aux jeunes. Ils étaient très contents de la visite de la ferme et de leur randonnée en raquettes. »
Sandra (société d'autocars)
« Notre groupe de jeudi dernier a été enchanté. Ils ont été très contents de votre prestation, ravis du repas également. »
Candice
« Cozyfrance a organisé un super weekend ski pour mon association étudiante pour des enfants hospitalisés en centre d'oncologie pédiatrique. Claire a été d'une grande aide pour les réservations de groupe auprès de nombreux prestataires : logement, location de matériel de ski, forfaits… Une fois sur place, tout était parfait et Claire était disponible à tout moment ! Très bonne expérience avec Cozyfrance je recommande sans hésiter! »
Florence
« Merci pour votre très gentille collaboration pendant mon week-end. Tout le monde a apprécié la randonnée et la visite à Annecy avec la conférencière. Tout était bien organisé et bien minuté et toutes les personnes que nous avons rencontrées ont été à notre disposition et à notre écoute. Les 2 restaurants à midi étaient TOP ! et en plus sous le soleil d'Annecy !! Continuez comme cela…..car vous procurez de la joie !! »
Nos Offices du Tourismes partenaires :

Guided-tour in Annecy
COZYFRANCE is the perfect company to be your tour guide in Annecy, Haute-Savoie (74) and Savoie Mont-Blanc.
Registration ATOUT France in the register of travel and holiday operators n ° IM074170009
Professional Civil Liability: HISCOX Europe
Financial Guarantee: APST